A project of this scale and reach requires engagement at all levels. Our Project Executive Sponsors and Steering Committee are composed of leaders from across schools and academic units that represent the diverse interests of our campus community. The project itself has more than 100 dedicated members.
The Project Management Office (PMO) and Workstream Team Leads are responsible for managing these team members and the day-to-day operations and responsibilities of the project. A dedicated group devoted to communications, change management and training will work across the project team to understand change impacts and ensure consistent and timely campus engagement.
---
Executive Sponsors
Our Executive Sponsors are responsible for framing and managing the project's vision, strategy, and goals, ensuring alignment with institutional priorities.
Michele Gillespie,
Provost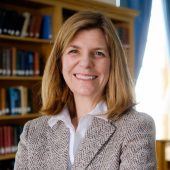 Jacqueline A. Travisano, Ed.D., Executive Vice President and CFO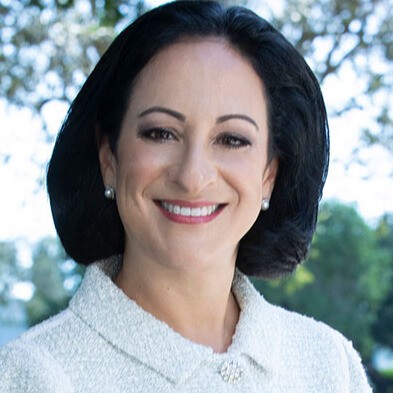 ---
Steering Committee
Steering Committee members are empowered to represent their area's interests and provide direction for project activities. The Committee will partner to foster global project success, consider impacts across campus units, and leverage this joint understanding in project decision-making. The committee is designed to serve as a point of escalation for project team members on cross-functional implications from process and/or policy changes.
| School/Department | Name | Title |
| --- | --- | --- |
| Athletics | Daren Koudele | Senior Associate Athletic Director, Compliance |
| Audit & Compliance | James Ponce | Associate Vice President, Chief Audit & Compliance Officer |
| Campus Life | Andrea Bohn | Associate Vice President |
| Dean of the College | Eric Ashley Hairston | Associate Professor and Associate Dean For Academic Advising |
| Enrollment | Eric Maguire | Vice President |
| Faculty | Christa Colyer | Professor of Chemistry |
| Financial Services | Kim Crewey | Assistant Vice President, Financial Operations |
| Graduate School | Dixie Ross | Director of Finance and Administration |
| Information Systems | Mur Muchane | Vice President for IT & CIO |
| Provost Office, Co-chair | Phil Handwerk | Assistant Provost, Institutional Research |
| School of Business | Matt Imboden | Chief Student Services Officer |
| School of Divinity | Shar Seyedin | Director of Finance and Administration |
| School of Law | Tanya Marsh | Professor of Law and Associate Professor of Academic Affairs |
| School of Professional Studies | Loréal Maguire | Director, Student Services |
| University Registrar | Polly Winfrey Griffin | Interim Registrar |
| ZSR Library | Rosalind Tedford | Director for Research and Instruction, Politics and International Affairs and English Liaison |
---
Workstream Team Leads
Team Leads oversee the progress towards project deliverables and manage their respective functional area team members and Subject Matter Experts. Team Leads play a critical role in defining campus and unit needs as well as bridging connections between technology, practice, and support.
On this page, read more about each of the Workstream Team Leads.
Admissions
Sheena Ramirez
Financial Aid
Tom Benza
Advising and Curriculum
Karen Bennett
Trey Frye
Student Financials
Jamie Costello
Student Records
Michael Moore
Technical
Bryan McKinney
---
Project Management Office (PMO)
The PMO plans, identifies/mitigates risks, and supports project team members to maintain the timeline, scope and budget of project activities.
| | |
| --- | --- |
| Administrative Coordinator | Shari Dallas |
| Budget Coordinator | Barbara Meredith |
| Overall Functional Lead | Beth Hoagland |
| Project Manager | Phil May |
| Project Director | Jonica Burke |
---
Change Management
The Change Management Team works with the PMO and Workstream Leads to deliver timely and transparent communication and support to the Wake Forest community. The teams will foster understanding, trust and engagement by receiving and surfacing your feedback throughout the project and ensuring you have the resources and tools needed for success.
In this article, learn more about Change Management. And on this page, read more about the members of the team.
| | |
| --- | --- |
| Change Management Lead | Matt Imboden |
| Change Management Administrator | Bruce Haywood |
| Communications Lead | Abby Langston |
| Training Lead | Tracy Mills-Howell |
| Operational Lead | Mike Ayuso |
| Process Administrator | Rita Mewing |